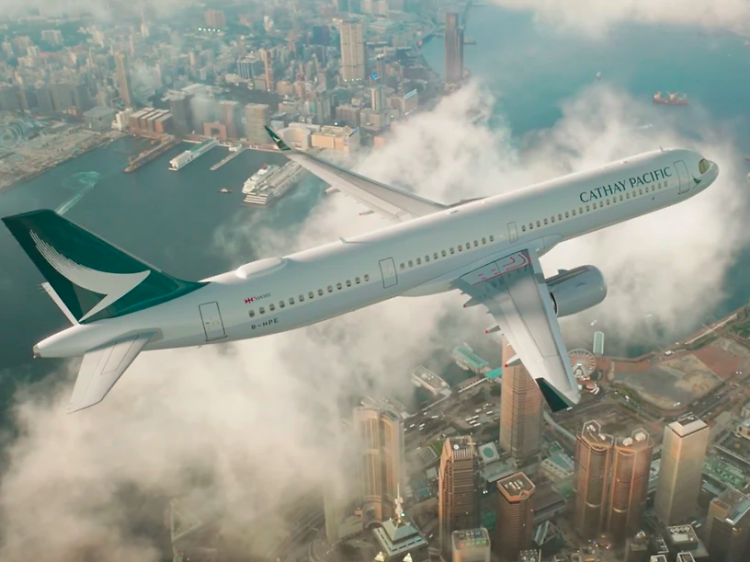 Photograph: Courtesy Cathay Pacific
Can I still travel?
The public is encouraged to avoid all non-essential travel outside the city. All Hong Kong residents returning to town must adhere to relevant boarding, quarantine, and testing arrangements.
Requirements for inbound travellers will be adjusted based on the epidemic situation of the place they are coming from. These places will be categorised into high-risk, medium-risk, and low-risk groups. Visit this link to see the complete list of requirements. Starting August 20, Hong Kong will tighten quarantine arrangements for inbound travellers from countries including Bangladesh, Cambodia, France, Greece, Iran, Malaysia, the Netherlands, Spain, Sri Lanka, Switzerland, Tanzania, Thailand, Turkey, the United Arab Emirates, the US, and Australia.
Hong Kong residents coming from Macao and Mainland China (areas other than Guangdong Province) are no longer exempted from the 14-day compulsory quarantine requirement under the Return2hk Scheme.
After several postponement, Hong Kong and Singapore plans for travel bubble officially ceases. Both cities have decided not to pursue further discussions due to differences in the anti-epidemic strategies. But starting August 21, Hongkongers will be allowed to travel to Singapore without the need for quarantine, regardless of their vaccination status since Hong Kong falls under 'very low risk countries and regions'.
Plan to head to The Lion City? Start compiling a bucket list of the places you want to explore, here's a local insider's guide on the best things to do, eat, and drink in Singapore.
For updates on travel restrictions, please visit this link. Check the government website of your country of origin and your intended destination to see what policies have been put in place and monitor the situation should you plan to travel abroad. For information about countries/areas with reported cases of Covid-19, visit this link.